Log in to the Diakrit shop and select Orders and click on your order. Click on the Photo (Delivered) tab and then click the Corrections tab below. Select the photo you wish to make a change on and click Edit image.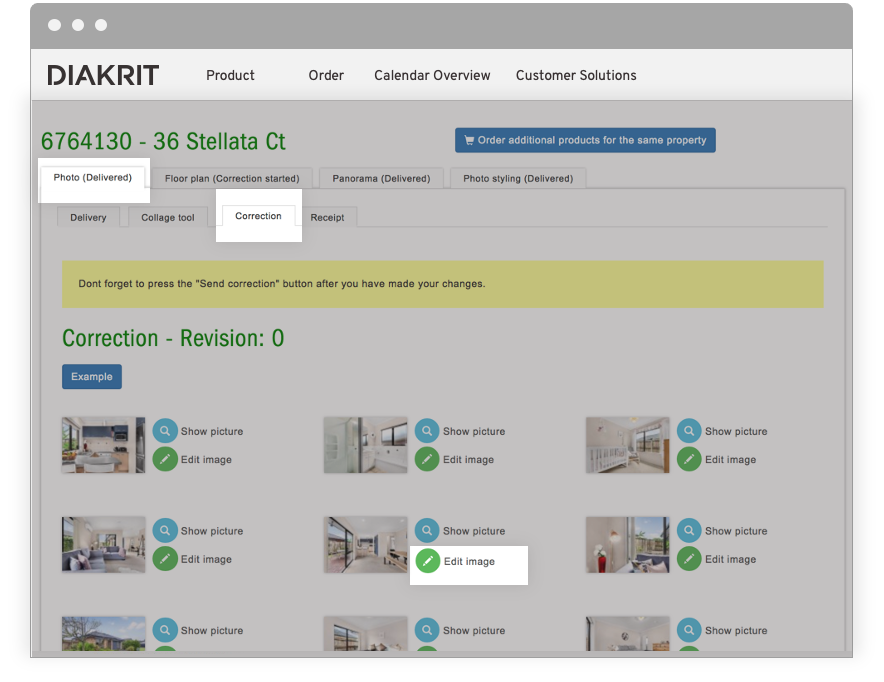 The menu on the left-hand side of the screen will be how you make changes such as:
Draw lets you draw freehand

Cross indicates elements you wish to remove from the photo (e.g. remove picture frame, candles etc.)

A circle can be used to highlight elements

A square can be used to mark cropping areas

Add Comment tab lets you add comments and move the comment box to the area you are talking about within the photo. Click on Add Comment and then click on the area of the photo where you would like a correction. This will open a text box for you to explain your correction.

As a rule of thumb, please use green for elements you wish to highlight in the photo and red for elements you wish to remove from the photo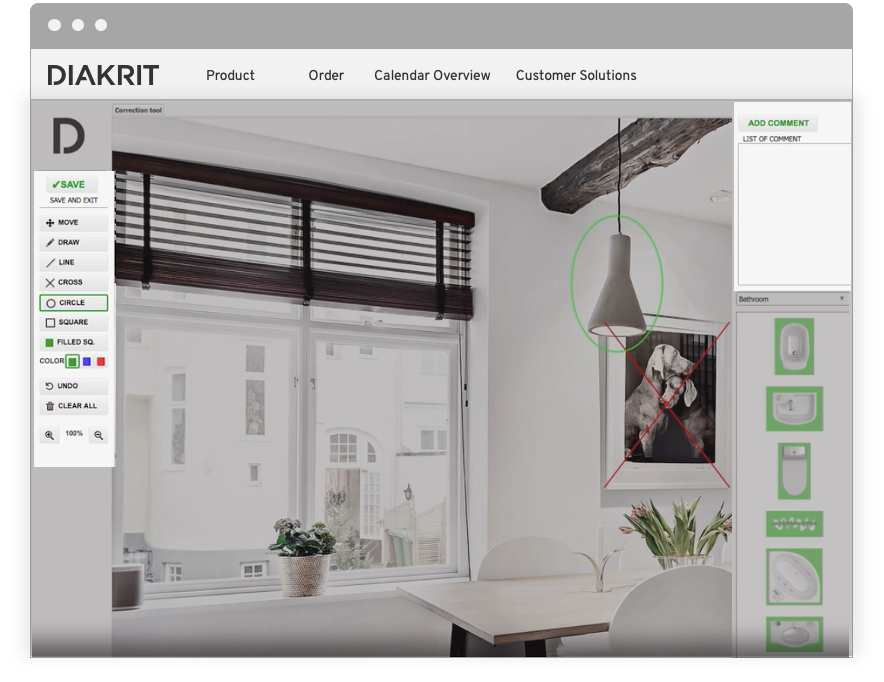 When you have finished making your changes, click Save in the top left corner. Once the new page loads make sure to click on Send Correction to send your changes to production. You will receive an email when your photo changes have been made.
Please refer to our Photo Correction video if you need more assistance.