Promote your Photo StylingTM link on Facebook to increase engagement with your listing and grow your online presence.
Before you get started, ensure you have a Facebook Business page. Create a Photo StylingTM Facebook post template (see our example below for inspiration) and have your Photo StylingTM URL ready.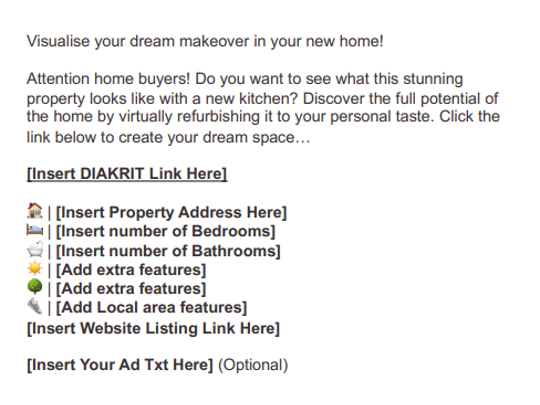 Using the listings Photo StylingTM link, create 3-5 different looks for the room by choosing different colours and textures for the different areas. Save these looks once finished with each one by clicking on the Download button on the top right corner.
Click

Create Post

and copy and paste your pre-prepared template into the text box,

including the Photo StylingTM URL.

Click on the

image icon

to upload your styled kitchen images to the post.

Click

Post

to share to your newsfeed.