Fill out the property details on the ordering page and scroll down to the Comments section. Here is where you should add any information you want the photographer to know about the booking. We recommend providing as much information as possible here to help us better prepare.
This can include notes such as capturing certain angles of a room, capturing a unique selling feature such as a water fountain, if a dog will be on the property etc.
Please ensure to always fill out the comments box if the agent will not be attending the photoshoot on the day.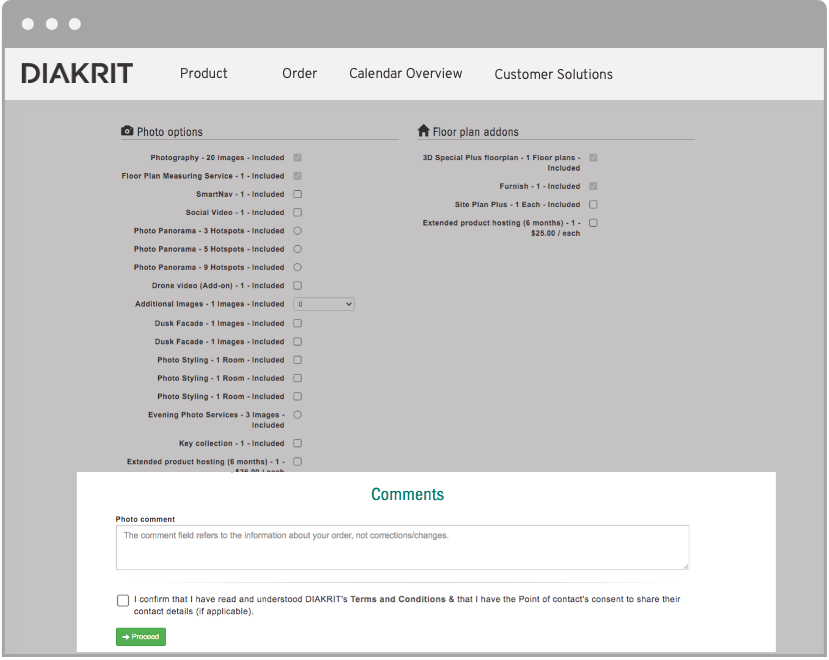 If the booking has been made already, please contact our Customer Solutions team to relay any notes to the photographer booked for the job.