Log in to the Diakrit shop and select Orders and click on your order. Select the Photo (Delivered) tab and under the tab, select the option to Sort social video images. This will bring you to another page where you can add/remove and sort the social video images.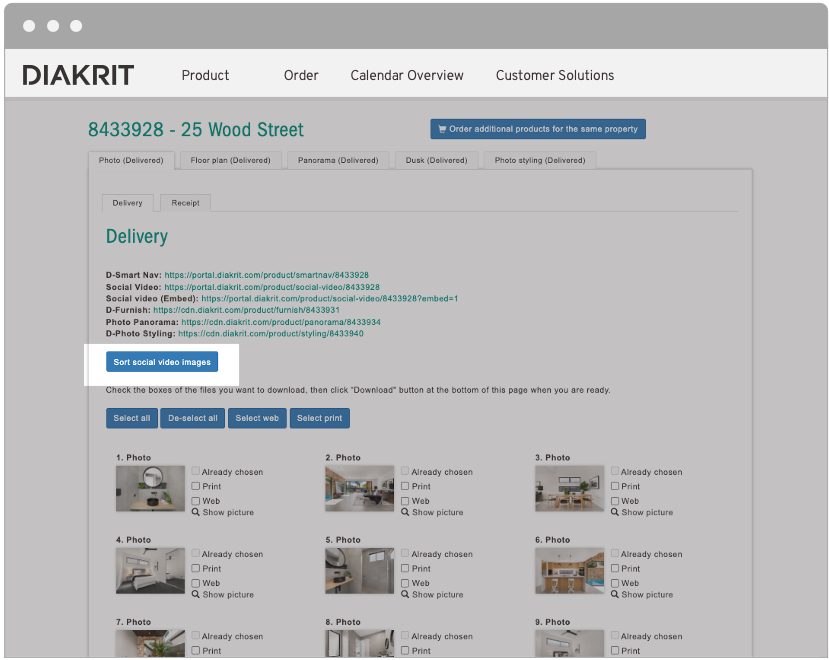 To add an image, select one of the available images and drag it up to the social video timeline.

To remove an image, select the image and then click

X

and the image will be removed.

If you wish to change the order of the images, you can do this by dragging the image along the social video timeline and dropping it in its desired location.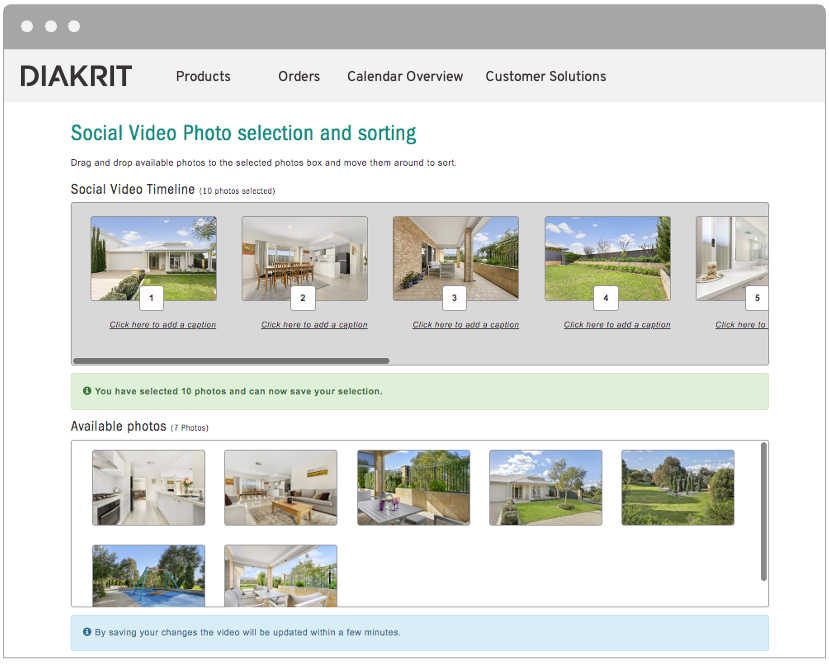 You also have the option to add captions to individual images. If you do wish to do so, you can add this directly under the specified image, where it states Click here to add a caption.
Once you are satisfied with the changes, please select Save selection and the updated video will be regenerated in 5-10 minutes in the same link.